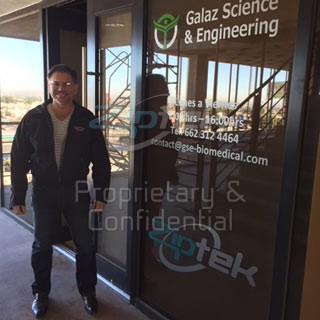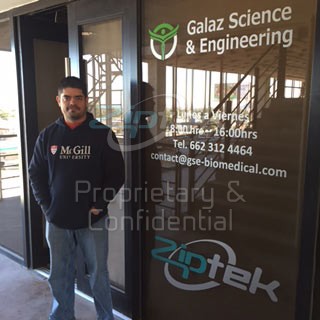 Ziptek Mexico Sa De Cv, founded by William F Bennett MD was started in 2015 and partnered with Mexican national Ramses Galaz PhD, Professor Biomedical engineering and owner of Galaz Biomedical Sa De Cv, who is instrumental in the first Mexican designed and developed Cardiac Stent for Mexico and Latin American countries- he is a partner in Ziptek Mexico Sa De Cv.
Much of Ziptek LLC's product design and prototype as well as biomechanical testing originated and is being performed from this Hermosillo, Sonora, Mexico destination. In fact components of the ZipE® knotless tissue fixation and attachment solution devices are being manufactured there.
Ziptek Mexico Sa De Cv is also positioning itself to become a one-stop or "toll-manufacturing" facility for medical device design, engineering, development, prototype creation, biomechanical testing and manufacturing with three certified Solidworks engineers.
Additionally, through Conacyt and Innovation partners, Ziptek Mexico Sa De Cv has reached out to partnerships with United States companies and United Kingdom companies.
Dr Galaz's company Galaz Biomedical Sa De Cv has the same type of partnerships evolving with Israel for cardiac stents.
The contact in Mexico is
Ramses Galaz Phd
Ziptek Mexico Sa De Cv
Blvd Morels 307, Edificio G 202
Col. Colinas
Hermosillo, Sonora,  83230
Mexico
from the US_011526623124464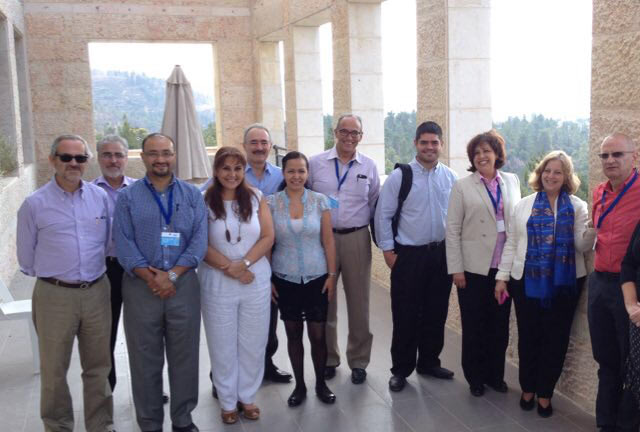 Ziptek Mexico at Medical device and manufacturing meeting in Israel
From left to right (picture was taken at Haddasah Medical Center in Jerusalem)
Dr. Gerardo Gamba, Director of Research, National Institute of Medical Sciences and Nutrition
Dr. Arturo Abundes, Director of Hemodynamic Service, National Institute of Cardiology
Dr. Joaquín Zúñiga, Researcher at National Institue of Respiratory Diseases
Ing. Guadalupe Cassani, Director of Institutional Development, National Institute of Genomic Medicine
Dr. Xavier Soberón, Director of the National Institue of Genomic Medicine
Dr. Sara Huerta, Leukemia researcher at the Childrens Hospital of Mexico
Ing. Luis Torreblanca, Director of Innovation of CONACYT
Dr. Ramsés Galaz, Director of GSE Biomedical, COO Ziptek Mexico
Dr. Laura Suchil, Researcher at the National Institute of Cancerology
Dr. Maria Elena Medina-Mora, Director of the National Institute of Psychiatry
Dr. Simon Kawa, Director of the National Institutes of Health in Mexico